contact 📡 ceciletonizzo@gmail.com



CV



impressions DanceWeb/ danceweb impressions


---
BIO
Cécile Tonizzo est artiste plasticienne. Elle vit et travaille à Strasbourg.
Formée à la gymnastique, puis aux arts plastiques et aux arts du spectacle, elle crée des œuvres pluridisciplinaires qui s'appuient sur des questions de société. Elle questionne le rapport à la notion de bon goût, aux modes de consommation, au geste artisan. Elle réalise des jeux d'assemblage, des lectures polysémiques en utilisant des techniques de montage par le dessin, la broderie, le collage, la danse et le son.
Après avoir travaillé avec différents chorégraphes et metteurs en scène, elle développe maintenant des collaborations fortes avec la chorégraphe Alix Eynaudi, l'autrice de théâtre Clémence Weill et DUUU/Unités radiophoniques mobiles.
Elle réalise aussi des objets sonores issus de discussions et de field recording. En 2016, elle est lauréate du Fonds Gulliver.
Elle est accueillie dans les ateliers d'artistes de la Ville de Strasbourg depuis 2019.
Strasbourg based artist Cécile Tonizzo was first trained as a gymnast, she then studied visual and performing arts. She builds multidisciplinary works that are based on societal matters. She seeks ways to question our relationship to the notion of good taste, modes of consumption, the artisan gesture. She creates assemblage games, polysemitic readings, using editing technics such as drawing, embroidery, collage, dance and sound.
She worked with various theatre directors and choreographers and develops today solid collaborations with choreographer Alix Eynaudi and playwright Clémence Weill.
She also creates sound objects from discussions and field recordings. In 2016, Winner of the Gulliver Fund, she directed the radio documentary Amour drift (2016). After many collaborations with DUUU/Unités radiophoniques mobiles, she joins the team as president of the association.

---
STATEMENT
I work on projects where spaces are altered by diverse mediums. In a progressive path towards installations, I work on projects that stage possible modifications of the body status. From a long-lived, existent, embodied body to the « melted » one, with ambiguous outlines. From the tampered and customized body up to the ghost, gone out, irrelevant to the present day body, hidden in the depth of a phonetic song (for example).
I also collaborate, assist, draw, embroide, dance in the performance/contemporary dance field. I used to slid from a funcion to the other, before realizing that it was by leading them jointly that I felt most at the right place.
.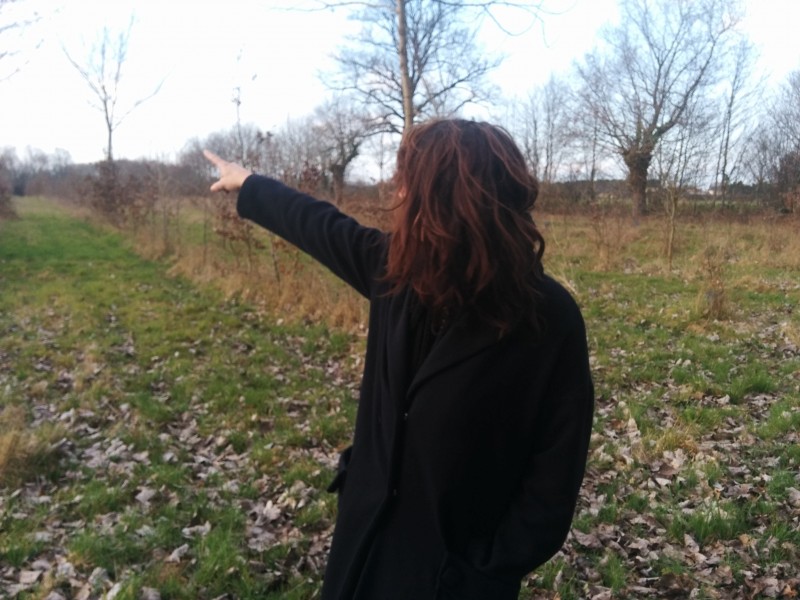 .
tous droits réservés copyright © 2021 - Cécile Tonizzo